Cathedral City Senior Center
Redefining What it Means to be a Senior
A 21st-Century Bilingual Center for Active Living
We create spaces for mature adults to meet friends and families, exercise their minds and bodies, access resources, and give back through volunteerism. We don't age here; we thrive here. We promote healthy living, independence, and wellness by stimulating the body and mind in an open-minded and inclusive environment. Hang out. Make friends. Be connected.
Events You Don't Want to Miss
Activities / Events
We have a wide variety of programs, activities, classes, and more. Come join us!
Social Services
Do you need help getting access to social services or resources? We can help!
Get involved
We need your talent! Come join our team of exceptional volunteers and join the CCSC family!
Programs | Support Groups
Become a member now and sign up for classes or programs.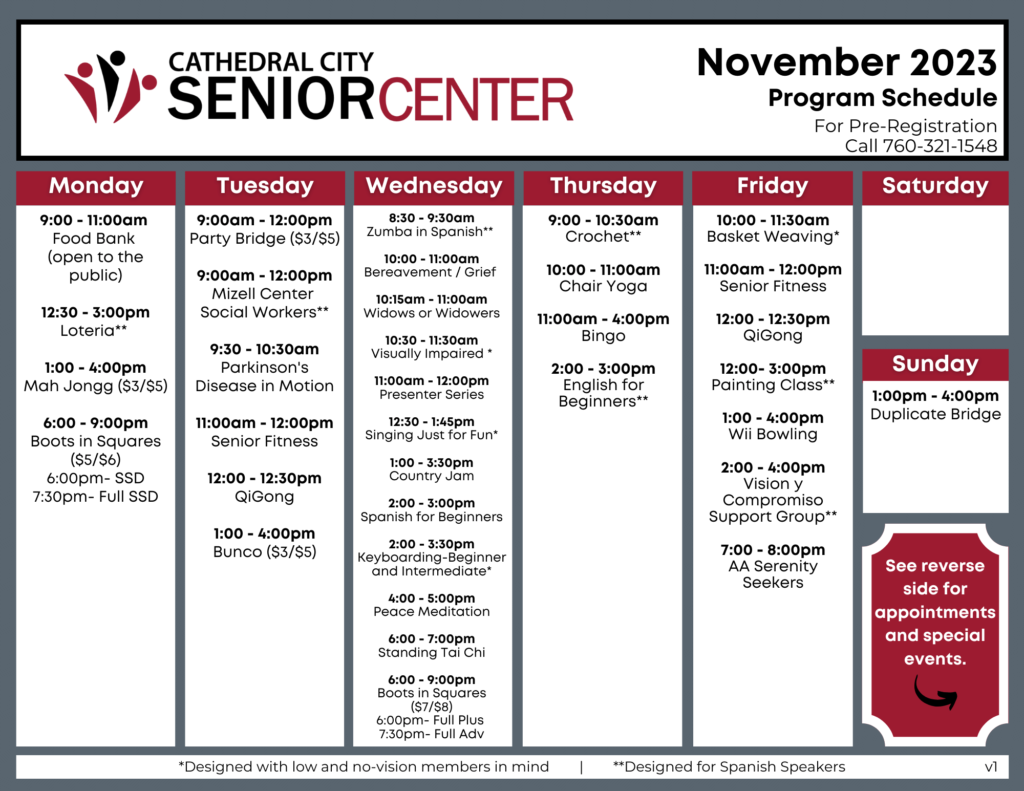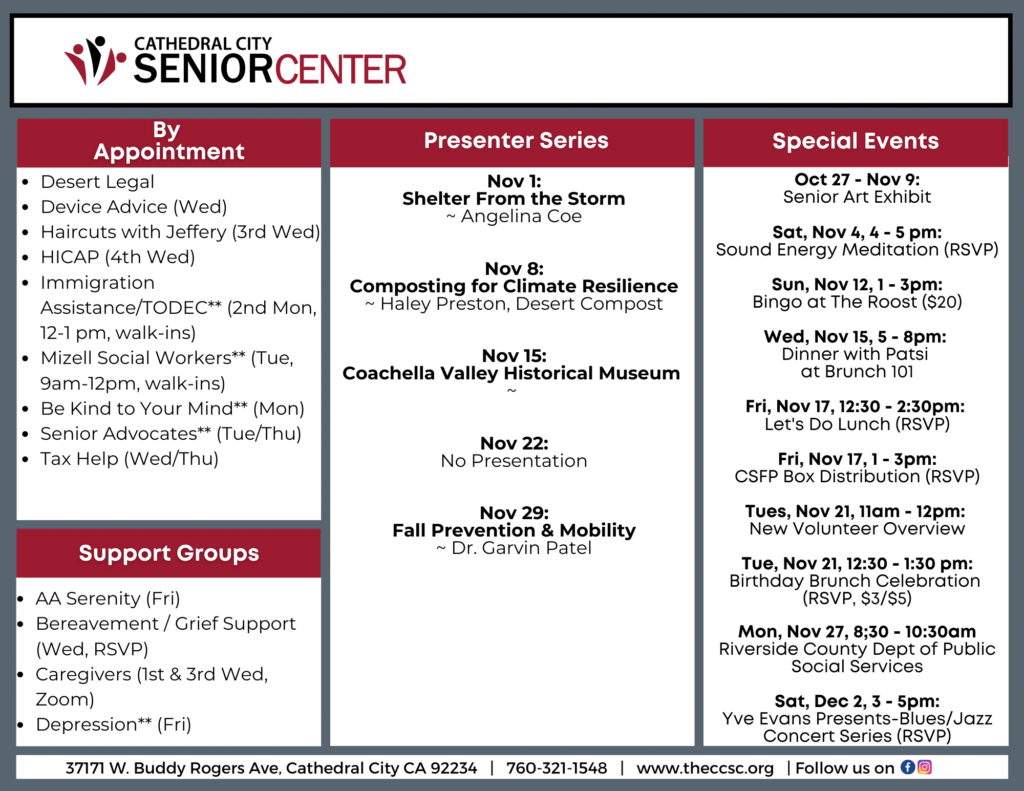 Próximos Eventos
en Español
FIND AGENCIES, PROGRAMS, OR FACILITIES NEAR YOU
Mizell Center: Meals on Wheels July menu
BUSINESS PARTNER SPOTLIGHT
The Cathedral City Senior Center would like to thank our local businesses for partnering with us to fulfill our mission of improving the quality of life for seniors. Please thank our partners and support those who support us
check out our youtube channel